Here's an observation, many people are interested in building an investment portfolio but they don't know where or how to begin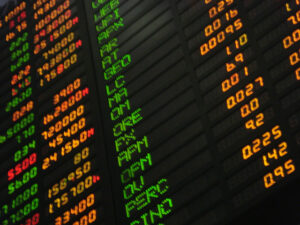 investing in stocks. Checking what is out there on the internet in the way of guidance on this, it ranges from simple bullet point checklists to advisers trying to get you into a one on one conversation.
I am going to assume that you would like a little more than a checklist, I mean how useful is it to be told to – set your objectives, and you don't particularly want the intrusion into your life of sitting down for a one on one conversation with a fast-talking adviser.
So this is going to be a walk through the steps you should take before you start building an investment portfolio.
Goal setting
OK, so this really is the first step. Maybe a more inspiring expression would be – building your vision. This is really where you set out, as in write down on a piece of paper or in a virtual post-it note what you are hoping to achieve. Maybe the simplest way to start looking at this would be with some examples.
Investing Goal example A – 35 years old, in a stable relationship, in full-time work at an OK career with potential of advancement, receiving somewhat above median income, personal/emotional life in a reasonably stable condition – more or less – health pretty good, participating in employers 401k but would like to start and manage their own portfolio.
Investing Goal example B – 30 years old, single parent, living near parents who help with child-minding, in a job earning slightly above minimum wage, health insurance through an employer, hard time making ends meet, $20,000 in credit card debt. The goal is to get out of the financial hole.
Investing Goal example C – 45, married, kids in high school, middle career, solid job, or a good business. Current financial situation – mortgage on the house, credit card debt paid off every month, paying max into employer 401k or own IRA. Estimate between $500 to $1,000 a month in disposable available. The goal is to start and manage their own portfolio.
As should be obvious from the above, you have to take an inventory of where you are and where your life is likely to go before you can set investing objectives for yourself.
What should they do?
As regards the three examples above, examples A and C are ready to start investing. If your situation is more like B then the first thing you should do is pay off your credit card debt because paying that debt down will give you a better return on your money than almost any stock trading ventures you would get into.
How to get out of debt? Assuming you are not so close to destitution that you are thinking of declaring bankruptcy, in a nutshell, you need to:
Get out of Debt
If possible move your debts to the lowest interest rate available
Increase your

income

– work more overtime if you can, take on additional part-time work
Reduce your outgoings to the extent you possibly can – i.e. tighten your budget
Call and if possible make appointments to see all your creditors and discuss lowering the rate they charge if you commit to paying off faster or whatever other arrangements they are open to.
Pay more than the minimum payments as much as you can.
Stick at it,
Once you get going and see that you can reduce your debt, turn up the gas, push yourself to pay off your debts even faster
Avoid debt consolidation services – many of them are just trying to benefit from people in vulnerable situations. They must be earning money out of your business somehow.
Prove you can do it yourself
BUT – if you are in debt over your head, check whether you are eligible for a free consultation with a debt relief provider.
Ready… steady …
Let's say that all of our example cases above are now ready to start investing. Albeit at different levels. Let's say at the low end that means barely above $100 a month and at the higher end that is more like a couple of thousand $ a month.
But before you start piling into stocks, you need to work out what you are going to do and how.
Back to school
Did you get as far as this point and then switch off and click on something else?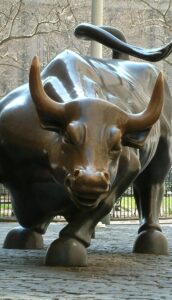 Well, I guess if you did you won't be reading from here on.
It doesn't have to be tedious lectures or trying to prop your eyelids open or slapping yourself to stay focused on the material.
The fact is that there are many resources out there falling over each other to help you learn what you need to know to build your own portfolio, trade stocks, options, futures, forex, cryptocurrencies and anything else that might come along. If I were to walk through a curriculum to learn what you need this would be it:
the basics of stock market supply and demand pricing
how companies use markets to raise funds in the capital markets
understanding how a company's value,

income

-generating capacity and prospects are reflected in their stock price

risk

and reward

diversification

investment strategies:

income

, growth, and value
qualitative investing vs quantitative investing
ETFs, market indices
technicalities:

brokerage accounts,
long term vs short term trading,

capital gains

/losses vs

income

tax,
margin trading,
market orders & limit orders
There are some obvious places to go to acquire this knowledge. Here are some of the most obvious:
If you want to take maybe a broader journey through books on personal finance, here is a review of some of my all-time favorites.
That should be enough to get you started on trading stocks.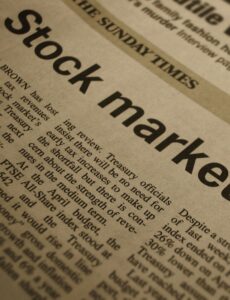 I am making an assumption here.
Pick up practically any serious book or follow any online guide on how to start investing and they will likely tell you to start with an ETF that tracks a broad market index and another one or two that give you exposure to bonds and other fixed interest instruments and then just keep buying more of those funds as you transfer money regularly into your brokerage account.
Hey, even Warren Buffet will give you that same sage advice.
Let's face it though – that isn't going to light anyone's fire. It might actually be very good advice and your chances of making a good return over the long run are probably better than if you plug away yourself trading shares. But the fact is you've decided that you want to trade stocks and possibly options, or forex or cryptocurrencies. So stuffing all your spare funds into one or two ETFs won't satisfy your desire. You also want to experience the excitement of buying and selling stocks and hopefully buying low and selling high.
What have you got so far
The following pieces of the puzzle are now in place:
You are making the most of your employer's

401k

or you are paying into an

IRA

Any debt you have is well managed
If you have a mortgage the interest rate is low and you are paying it off
You have learned enough about investing in

stocks

to know the approach you will adopt:

Qualitative or quantitative
Growth or value
Risk Tolerance – understanding your comfort and not so comfortable zones
By now you should know enough about what goes on at least in the stock market to have a conversation with yourself about risk.
Essentially you need to work out where you want to be on a spectrum from conservative to aggressive.
Are you only comfortable with a safe low-risk approach which will set you up for slower gains in bull markets, but less pain in bear markets?
Or would you be ready to pursue growth aggressively and then accept that when the market turns you are going to see the value of your portfolio shrink.
Wait a minute – what about emergencies?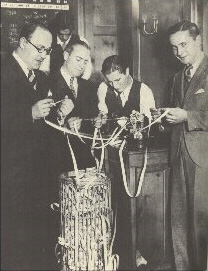 Since you are going to be investing in stocks and probably not on margin when you start out and you haven't got into options yet, you will actually own the stocks in your portfolio.
As long as you don't invest in micro stocks or penny stocks your stock holdings will be liquid and you can sell them for a market price on any trading day.
How large your emergency fund should be will depend on your circumstances. Whether you have good health insurance and other insurance coverage, how secure is your job or your business, what are your family responsibilities?
The general opinion is that a safety net that can keep you going for 6 months will do the trick. In practice, that means if at least that amount of your portfolio is in very liquid assets – in our case stocks – then you are covered.
Open a brokerage account
Certainly by this time you are ready to open a brokerage account.
There are excellent brokerage services out there. Ally, Charles Schwab, E*Trade, Fidelity, Interactive Brokers, Merrill Lynch, Robinhood, TD Ameritrade, and T Rowe Price just to mention the major players. A number of these have been reviewed from the perspective of the beginning trader on this site. So chose one that works for you.
Get started
That should be enough to get you going. If you are stuck looking for a way to build a diversified portfolio, check here.
Discipline
You need to be disciplined about the strategy you are adopting. Assuming you are in it for the long haul, you need to stay invested. That means not pulling out when the market tanks. Give up on any ideas about trying to time the market. Use whatever triggers or indicators your strategy gives you to buy stocks and use whatever triggers or indicators your strategy gives you to sell stocks.
And that's it.
---
Affiliate Disclosure: This article contains affiliate links, if you purchase through a link on this site, I may receive a commission.
Are you ready to get serious about investing in your own financial education? Then check out membership of the  American Association of Individual Investors, the AAII.
The AAII is a nonprofit organization, dedicated to the financial education of its members. Your membership of the AAII will give you access to courses and resources on stock investing, financial planning, and how to manage your retirement finances.
---
Affiliate Disclosure: This article contains affiliate links. If you click on a link and buy something, I may receive a commission. You will pay no more so please go ahead and feel free to make a purchase. Thank you!
---