Could Interactive Brokers be the best trading platform for beginners? This is a review of Interactive Broker's services and what it offers for the beginning trader.
Name: Interactive Brokers
Services provided: Trading platform.
Price/fees: low/zero
Website: https://www.interactivebrokers.com/
Main features: Simple and advanced trading platform, tools, and research.
My rating: 4 out of 5
---
Interactive Brokers at a glance – for the beginning trader?
| | |
| --- | --- |
| Standard brokerage | Yes |
| Cryptocurrencies | Yes |
| Fractional shares | Yes |
| Research tools | 10 of 10 |
| Tutorial resources | 10 of 10 |
| Support | 8 of 10 |
---

Interactive Brokers – who is it for?
Interactive Brokers' services are targeted at either individuals or institutions: Interactive Brokers uses the abbreviation IBKR
Individual clients – there are two service offerings for individual clients:
Institutional clients – services are offered for:

registered investment advisers,
propriety traders,
hedge funds,
compliance officers,
small businesses,
money managers and others
This review will focus only on the services for individuals.
---
IBKR – Lite vs IBKR – Pro
Interactive Brokers has two main service offerings, IBKR Lite and IBKR – Pro.
FEATURES
IBKR - Lite
IBKR - Pro
COMMISSIONS
Commission free
Fixed or tiered pricing
US listed

stocks

/ETFs
Fixed pricing
Fixed or tiered pricing
Other

stocks

/ ETFs
Fixed pricing
Fixed or tiered pricing

Options

Fixed pricing
Fixed or tiered pricing

Futures

Fixed pricing
Fixed or tiered pricing
Forex
Tiered pricing
Tiered pricing

Bonds

Tiered pricing
Tiered pricing
Mutual funds
Fixed pricing
Fixed or tiered pricing
ACCOUNT FEES / FEATURES
Minimum balance
$ 0
$ 0
Maintenance fee
$ 0
Up to $10 / month
Outside trading hours
07:00 - 20:00
04:00 - 20:00
TRADING TECHNOLOGY
Client portal
Yes
Yes
IBKR mobile
Yes
Yes
IBot
Yes
Yes
Trader workstation TWS
Yes (except Broker clients)
Yes
IBKR Web trader
Yes
IBKR APIs
Yes
Algos
Yes (fees may apply)
Yes
Condition & Advanced Orders
Yes
Yes
Paper trading
Yes
Yes

Mutual fund

/

ETF

replicator
Yes
Yes

Risk

navigator
Yes
Yes
Back testing
Yes
Yes
---
IBKR Platforms
Client Portal – simple and easy to use
This is an easy to use platform that provides a view of account balances, gains, and losses, price quotes and place orders in real-time. Client Portal working with the IBKR product IBot which can be used to place orders and get quotes. IBot takes text and speech inputs.
Desktop TWS – the advanced trading platform
Desktop TWS, the abbreviation for Trader Workstation is Interactive Brokers' advanced trading platform. It has two views, Classic TWS and TWS Mosaic.
Classic TWS – provides views of orders and bid and ask prices market data
TWS Mosaic – has the features you expect on a top-flight trading platform. Features include customizable workspace, trading and order management, multiple watch lists, customizable charts, technical research, and analysis, attached orders, bracket, stop limit and take profit, one cancels other, beta, FX order and pair hedging, customizable market scanners allowing you to add gradients, bars and lines to spot trends, streaming market news with filters by subject, additional subscription services available, customizable symbols across all windows.
IBKR – Mobile
Monitor and trade on your IBKR account from any iOS or Android smartphone or tablet.
IBKR – IBot
Allows you to issue orders or ask for information by voice or text commands. Works with Desktop TWS, IBKR Mobile, and Client Portal.
IBKR – WebTrader
Available for IBKR – Pro only. Provides similar but slightly simpler functionality to the Desktop TWS. Works behind a firewall.
IBKR – API
Available for IBKR – Pro only. Allows traders to create their own code for automated trading. Hardly beginner territory!
---
Trading Tools
IBKR trading tools and features include
Options

trader
Probability lab – for single and multiple leg

options

trading
FX trader – for forex

Mutual fund

/

ETF

replicator – allows you to find lower-cost ETFs that replicate common mutual funds.
Fixed

income

screeners – for corporate, municipal and agency

bonds

and

CDs

Portfolio builder – walks you through investment strategies using fundamental data, research, and backtesting.
IB

Risk

Navigator – shows your exposure to risks from around the world.
Large volume traders have access to 30 Algos – again not beginner territory!!
---
Research and market news
IBKR has the following research and market news features. New accounts have to maintain minimum equity of $2,000 to have access to market data and research.
News sources include Reuters, Dow Jones, and others.
Market analysis from Morningstar, Zacks, and others
Company data from Reuters Worldwide Fundamentals
Global real-time data on specific markets
Event calendars
---

Educational materials
IBKR's Trader's Academy offers an impressive and comprehensive range of complementary courses to educate financial professionals, investors, educators, and students. These courses include videos, notes, learning goals-setting, and tests to check learning. The Trader's Academy curriculum of courses is truly extensive:
Beginner Level

Advisors orientation I and II
Client Portal
CME – building a trading plan
CME –

futures

fundamental analysis
CME – introduction to treasuries
CME – learn about key economic events
CME trading and analysis
Fixed-

income

trading for TWS
FTSE – introduction to indexes
IBKR Mobile
Intro to

ADRs

Intro to Charts
Introduction to mutual funds
Introduction to

stocks

Introduction to technical analysis
Order type
Portfolio analyst
Taxes and retirement
TWS for beginners
US municipal bond market
US taxes for non-US residents
US taxes for traders and investors

Intermediate Level

CME – intermediate technical analysis
Direxion – Understanding leveraged and inverse ETFs

ETF

trading and

liquidity

Fundamental analysis
Introduction to

futures

Sector investing
Trading around the world
TWS Algos
Wisdometree – Introduction to Exchange Traded Funds

Advanced Level

Advanced trading tools
Introduction to margin trading
Python TWS API

Securities

lending and borrowing
Trading using R
Interactive Brokers other educational materials include:
Webinars
Available live or recorded.
IBKR Short Videos Courses and Tours
Subject include:
Mechanics of a short sale
Introduction to technical analysis
Mechanics of a foreign stock transaction

Options

101 – pricing

Options

102 – the Greeks

Options

103 – strategies
Forex markets 101
TWS basics
Understanding margin
IB tax optimizer
---
Apps, Tools and Widgets
Trader's calendar app – international calendar of trading holidays, asset expiration dates

Options

calculator app – input: security price, strike price, days to expiration. Outputs: theoretical call and put prices, Greek values. Allows you to change inputs and do "what's ifs".

Options

strategies app – views of profit and loss profiles of

options

combinations. Enables testing strategies either in up-trending or down-trending markets.
Options

pricing calculator widget – similar functionality as the

Options

calculator app.

Options

strategies widget – similar functionality as the

Options

strategies app
Probability Lab – allows you to test your assumptions about

options

without using mathematics, and test your assumptions vs the market.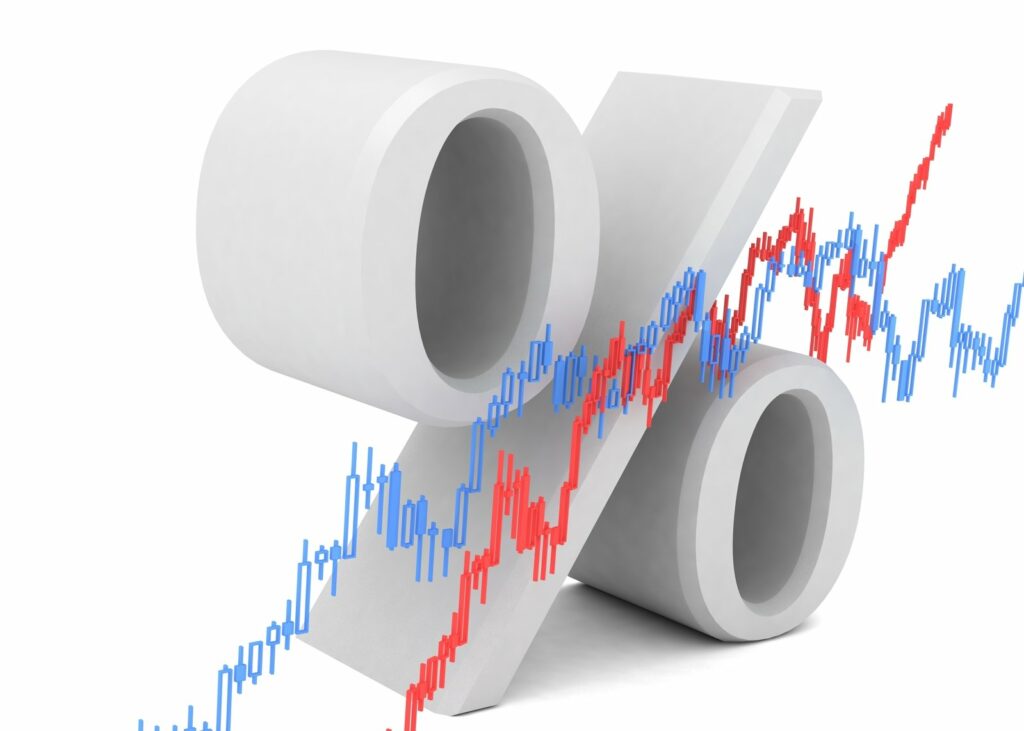 ---
Interactive Brokers – the pros – for the beginner
Interactive Brokers service offerings are really aimed at the professional and advanced investor and trader. The beginning or casual trader, IBKR Lite is a good choice. IBKR Lite gives access to many of the tools and platforms available for Interactive Brokers' advanced traders including $0 commissions on US-listed stocks and many ETFs. Interactive Brokers' Trader's Academy is also an excellent educational platform. If you do move up to IBKR Pro, the costs of trading are very low especially on higher volumes and their margin rates are also very low.
---
Interactive Brokers – the cons – for the beginner
As above Interactive Brokers is really aimed at advanced and professional traders. The focus is also on trading rather than investing. Most of the materials, advice, research, and tools are aimed at active trading rather than long-term investing. Also, finding your way around the website is not very intuitive. Customer complaints against Interactive Brokers are typical of what you would expect of a company of this size. All complaints have been answered and most resolved to the customer's satisfaction.
---
Interactive Brokers – how does it rank?
I'd say 4 out of 5. I am reluctant to give 5 out of 5 as the focus of their service offerings is on active and sophisticated trading and if after a while you shift focus to investing for long-term gain, Interactive Brokers may not be the best place for your account. This article compares Interactive Brokers compares with its main competitors.
---
My recommendation
If you are a beginning trader wanting to get into advanced and sophisticated trading and you are looking for a brokerage account, opting for an account with Interactive Brokers would be a good choice.
---
Affiliate Disclosure: This article contains affiliate links. If you click on a link and buy something, I may receive a commission. You will pay no more so please go ahead and feel free to make a purchase. Thank you!
Are ready to get serious about investing in your own financial education? Then check out membership of the  American Association of Individual Investors, the AAII.
The AAII is a nonprofit organization, dedicated to the financial education of its members. Your membership of the AAII will give you access to courses and resources on stock investing, financial planning, and how to manage your retirement finances.
---