In this personal financial software comparison, we are going to focus on software aimed at the individual investor. Many of these are referred to as Robo-advisers.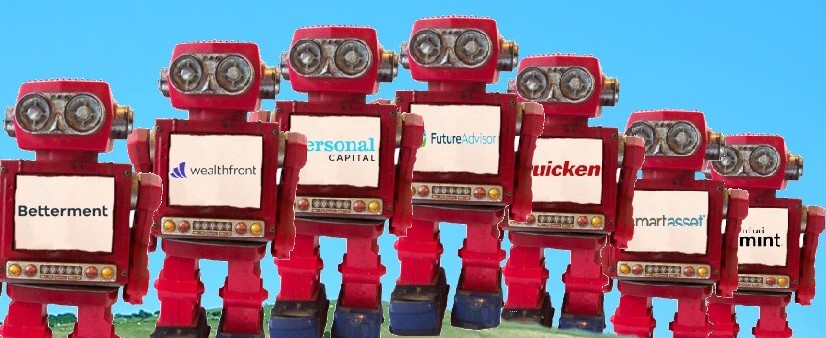 There are a ton of financial software packages out there these days and many of them are free – assuming that there is such a thing as free. There are applications suited for active investing, building long-term savings, managing your expenses, handling your credit and loans, calculating your taxes, and managing a small business. Many packages do all or some of these functions but most do one task well and other tasks less well.
Personal financial software you already have – but might not know about.
Let's say you are setting out on your financial and investment journey and you haven't started any "serious" investments, you don't yet have a brokerage account. You have a 401k through your employer but rather than increase your contributions into that plan you want to branch out on your own a bit. You know you want to get stuck in somewhere but you don't yet know where to start.
You know that the moment your open an account with one of the big investment providers, you will be inundated with jargon, natty glossy little brochures you are not quite sure how to read and hard sell patter from smartly dressed salespeople. Inevitably you will have to deal with that sometimes but for the moment let's delay the confrontation.
If you already have a checking account at a bank, you probably also have a savings account and you might have a credit card through your bank. You will hardly find any bank these days that doesn't offer online banking in some form or another.
If you want to educate yourself a little before either sitting down with an account manager or investment adviser or finding yourself online in some kind of interaction with a hungry salesperson itching to sell you some fabulous savings plan with a fuzzy explanation of the fees and an asterisk directing you to pages of small print – check out whether your bank has any online resources you can use first.
Even my own bank – which is a rinky-dink local credit union – has an online loan calculator allowing me to simulate various ways of paying off my credit card. OK, it doesn't have any guidance on saving and building a nest egg but it is a good place to check out first.
Your Financial Services Provider will have it
All – serious – financial services providing savings and investment products for individuals, have resources and materials to educate the individual investor on personal finance. Frankly the volume of stuff out there today would rival an MBA in finance. If they were to add assignments and examinations they could even consider accreditation as educational institutions, but I digress.
The premise here is you haven't yet reached that mind space. You are looking for a software package that will allow you to simulate scenarios, try out ideas, map out and plan and besides if you were to try that with your E*Trade, or TD Ameritrade, or Fidelity, or Ally, etc account would you be able to factor in your employer run 401K into the picture or the condo in Florida you stand to inherit in your favorite aunt's will…
So what's out there you say?
Here are some of the best-known Robo-advisers, compared with other software packages and alternatives.
Smart Asset

Smart Asset is designed to help you make major informed financial decisions such as buying a house, planning for retirement, college savings. It is a great place to start if you are thinking of using a Robo-adviser. It isn't a Robo-adviser itself and doesn't have a platform where you plug in all your accounts and holdings, your age, set your objectives and then it tells you what to invest in or it does it for you. It is, however, an excellent repository of resources that will help you plan your financial future.
Smart Asset has made its niche with a vast array of calculators covering all areas of personal finance from buying or renting a house, taxes, retirement planning, banking, credit cards, investing, and saving for college. Either before or after you play with one of their many calculators Smart Asset has guides on all of these categories and product reviews comparing major providers, including reviews of Robo-advisers.
Once you have walked through this process Smart Asset is there to hook you up with a certified financial adviser specialized in the area of your specific financial concern. Up to this point, Smart Asset is entirely free. You can use all the calculators, access all the guides for free. If you do use the services of a financial adviser you will be charged according to their fee structure they and they, in turn, pay a commission to Smart Asset.
Future Advisor

Future Adviser offers a range of products from the most basic which is free to a managed service that comes at a price. Future Adviser is a Robo-adviser that combines data on all your investment accounts with your age, risk tolerance, and anticipated retirement age and projects your portfolio value and hence how much regular payout you can expect to receive from your portfolio when you retire.
Taking your goals, and all the data that you enter on your current holdings into account, Future Adviser builds a portfolio for you with an asset allocation composed of ETFs, mutual funds, and bonds using underlying Fidelity and TD Ameritrade accounts depending on your risk tolerance and investment horizon. If you take their managed account service Future Adviser will take care of tax optimization and rebalancing but you will pay for this.
As Robo-advisers go, Future Adviser is more expensive than competing products. The managed service has a minimum balance of $5,000 and charges an annual management fee of 0.50 percent.
Personal Capital

The main feature everyone seems to like most about Personal Capital is that it will link all your accounts from diverse institutions and providers into a single dashboard. This means instead of having to log into multiple different accounts, you just log into your Personal Capital dashboard – and there it all is.
What you gain is visibility. If you get to see everything in one place you tend to get to know it all as a matter of routine. But if there are some accounts where not much happens you will tend not to check very often and then you lose sight and track of them.
Personal Capital makes a big deal out of the personalized advice that they provide to help you create a personalized portfolio. This is an important issue for the investor who also wants their portfolio to reflect their personal values – hey it's even integral to their brand name. So no surprise that Personal Capital places a strong emphasis on socially responsible investing. Tax optimization and other features they refer to as Smart Weighting Strategy and Dynamic Portfolio Allocation are also their strong selling points.
Personal Capital's methodology explains how they go about building a personalized investment strategy for each individual client. They say they use Monte Carlo simulation to model risk and impact on your portfolio. That is a fancy way of running statistical scenarios using risk profiles of the components of your portfolio, and presumably – guessing here – other risk profiles that model the whole market. As with all risk models they are only as good as the data put it. But it sounds impressive anyway. To find out more about Monte Carlo simulation click here.
As regards Personal Capital software, they say it gives you a 360-degree view of your money. Obviously one advantage for Personal Capital being able to see the totality of your financial situation is that they are able to connect you with investment advisers who are fully appraised of all your holdings. From commissions they make on investment products their advisers sell you, they are able to give you the Personal Capital platform free of charge.
If you do want the humanly managed service then you need an investment minimum of $100,000 and the annual management fee starts at 0.89 percent.
Betterment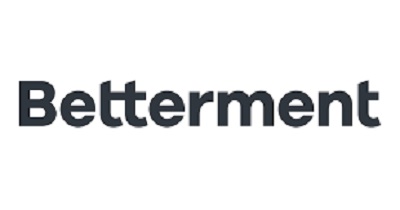 Betterment has two main offerings. Betterment Digital and Betterment Premium.
Betterment Digital requires no minimum balance but charges an annual fee of 0.25 percent. Betterment Premium requires a minimum balance of $100,000 and charges an annual management fee of 0.40 percent
Betterment investing strategy is based on a diversified approach and will select a mix of around 12 ETFs that behave in predictable ways – from a probabilistic perspective – delivering an asset allocation and hence targeted performance designed to meet your personal objectives.
Betterment offers a socially responsible investment and aggressive strategies that seek higher returns while accepting additional risk. Betterment monitors your account on a daily basis and rebalances when funds enter or exit your account through funds you add, dividends, or any withdrawals you may make and changes in asset values when they shift by more than a few percents from the target. Betterment achieves this through trading fractional shares. The result is that there is no cash in your account it all stays invested. This is one of Betterment's advantages over its competitors.
Betterment Premium gives you unlimited email and phone access to financial advisers. If you want to take the Digital service but have one session with a human adviser to get you started, Betterment offers financial planning packages starting at $199 for a 45-minute session with a certified financial adviser.
Like most Robo-advisers and the human-run variety, the start of your investing journey involves goal setting. This forms the foundation of your personalized investment strategy.
Wealthfront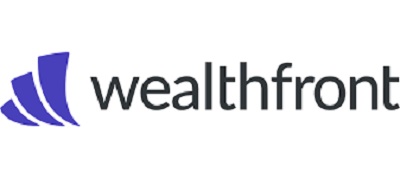 Wealthfront is one of the major competitors among Robo-advisers. It offers a somewhat broader range of investment types than others and the lowest fees. Wealthfront has structured its service providing a streamlined setup process to establish your objectives and get you started with your personalized mix of funds. Like other Robo-advisers, Wealthfront uses up to eleven ETFs and bonds to build your portfolio.
After your account is set up, the idea is that it will run automatically. Wealthfront automatically optimizes for tax and performs rebalancing as necessary once an asset passes a set threshold with respect to its target allocation. The other Robo-advisers work in the same way. This is one big advantage over manually managed portfolios which would typically only rebalance on a quarterly or annual basis.
Wealthfront also offers its own mutual fund, the Wealthfront Risk Parity Fund if you have $100,000 or more in your account. This mutual fund will give you exposure to higher returns with higher risk.
The fun part is that you can use Wealthfront's financial planning tool called Path for free. You can set up all your data in Wealthfront by linking your bank accounts including Coinbank cryptocurrency accounts, retirement, and any savings accounts, and then Path will tell you what to do going forward. At any time you can opt to let Wealthfront take over the management and then you will start paying the 0.25 percent annual management fee.
Path is a very flexible and powerful financial planning tool that you can use to plan savings, college savings, retirement, buying a house, or other large purchases.
Quicken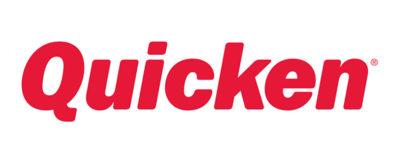 For many people, Quicken is the gold standard in Personal Finance Software, but we should ask ourselves does this still hold in today's world where online Robo-advisers provide much of the same functionality and more in some ways. You can still buy Quicken in a nice shiny cardboard box off a shelf at Staples or Best Buy but do you need to.
One of Quicken's traditional strengths was the bill pay feature. Now, most banks offer that as an online service or you can set up automatic payments from a credit card. Quicken will do much of the other clever investment advising stuff that Robo-advisers do but you have to enter the data yourself and there are multiple reviews and reports out there telling us that Quicken fails to synchronize with many accounts so if you are unlucky you will end up manually managing those accounts anyway.
If you are not an existing Quicken user it might not be a clever time to start. The company was sold by Intuit, its owner in 2016 and its future is uncertain.
Mint
It probably shouldn't be here really as Mint isn't really an investment advice app. It only runs online on a web browser or mobile app and is really designed for budgeting. On the investment side since you can enter all your accounts Mint will track their performance and show you how your investments are doing with respect to major indices such as the Dow Jones Industrial Average or the Standard and Poor's 500. Mint attempts to look at your savings and investment accounts and will occasionally make recommendations but there is anecdotal evidence of much of that advice being plain wrong.
What it boils down to
If I was starting out building a nest egg today, I would opt for Betterment.
I would probably get itchy fingers after a while and want to start my own portfolio of stocks and derivatives but at least with one of the better Robo-adviser providers, I'd be able to sync my accounts and see it all in one place.
Affiliate Disclosure: This article contains affiliate links. If you click on a link and buy something, I may receive a commission. You will pay no more so please go ahead and feel free to make a purchase. Thank you!